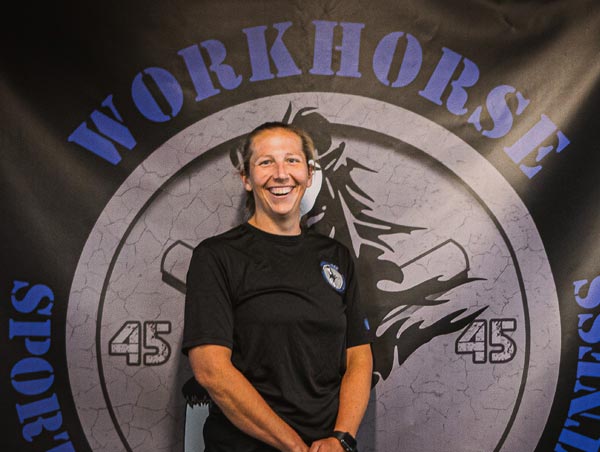 Professional Certifications:
NASM(PES)
CPR/First Aid
Parisi Speed School Level 1 and 2
National Council for Certified Trainers (NCCPT)
National Academy Sports Medicine (PES)
Coaching F License
Goalkeeper level 1 License
Vertimax Certified
Email: vickyz@workhorsesp.com
Read more about Vicky Ziolkowski
Vicky is a 2011 graduate from Bloomsburg University with a B.A. in Exercise Science and a concentration in coaching as well as Strength & Conditioning. She was a three year member of the Division II Women's Soccer team as a goal keeper and served one year as a Student Coach. During her four years at Bloomsburg. She volunteered at Bloomsburg high school to enhance their gym classes and after school fitness programs for athletes and faculty. During high school, Vicky obtained the first team all county and all state awards. After graduating Vicky was the Operations Manager and Strength Coach at Williams Sport Training for three and a half years. In 2001 Vicky was the Assistant Coach for the Women's Soccer team at Fairleigh Dickinson University. She has also worked with college athletes, players from the U.S. Women's National team, and professionals.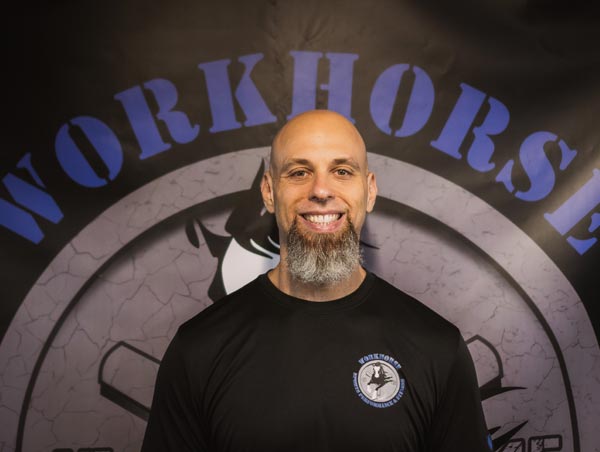 Professional Certifications:
Parisi Speed School Level 1 and 2
ACSM Certified Personal Trainer
First Aid-CPR/AED
Vertimax Certified
Email: jnovak@workhorsesp.com
Read more about John Novak
John is a 2013 graduate of William and Paterson University where he earned a B.S. in Exercise Science with a concentration in Exercise Physiology. He also holds a B.A. in History from Montclair State along with his 10 years experience in retail before changing career paths.
Prior to college, he attended Chatham High School where he was a varsity athlete in both Track and Field and Football. He hopes to pass along his passion for strength and speed training to young athletes whom he trains.
John currently resides in Rockaway, N.J. with his wife Michelle.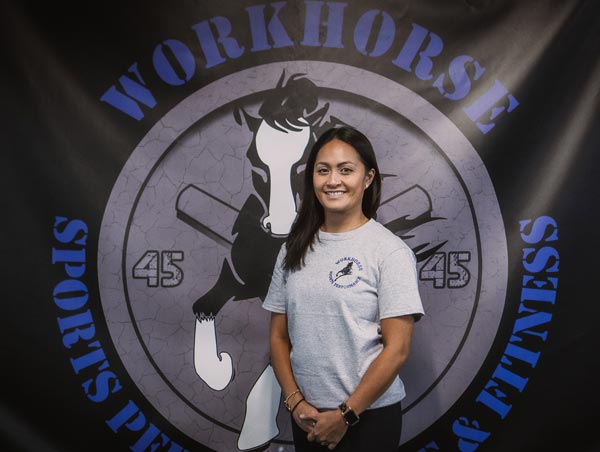 Professional Certifications:
Comprehensively Trained Classical Pilates Instructor – Real Pilates NYC

AAAI/ISMA Fitness Instructor Certification

Functional Anatomy Certification: FRC & Kinstretch

Stick Mobility: Level 1 & 2

Gray Institute – 3D Maps & CAFS (Certification in Applied Functional Science)

TRX Certified

Barre Certified

Pregnancy and Postpartum Corrective Specialist
Email: rsarnicola@workhorsesp.com
Read more about Rebecca Sarnicola
Rebecca is a lifelong learner of the body and movement. She is an avid runner and has trained and ran marathons for years. A running injury in 2011 pointed her towards the direction of Pilates and has been hooked ever since. Now over 20 years invested in the fitness industry (both as an instructor and a fitness enthusiast), she is excited to join the workhorse team to combine her knowledge and experience to help individuals reach their fitness goals. Her wide breadth of education helps her guide individuals post therapy, pre/post and pregnant, and individuals with mobility and flexibility needs. Rebecca left her career in Marketing Automation in 2016 to teach Pilates full time. She now owns and runs her Pilates Studio in the Workhorse facility. Rebecca lives in Sparta township and is excited to share her experience and passion with the community.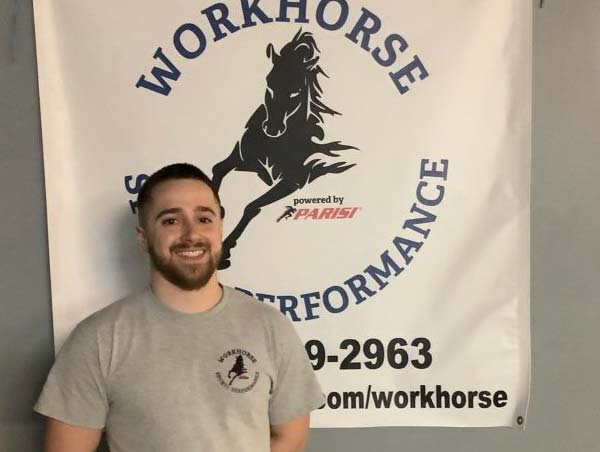 Mike is from Hampton township, NJ and went to Kittatinny Regional high school. During high school Mike was a varsity athlete in soccer and track and field. As a junior, Mike, was part of the track and field team that led Kittatinny to its first conference championship in 2015. The next year he made first team all herald for the 200m dash as a senior. While attending Misericordia University Mike ran track and received the coaches award during his 2017-2018 season. Besides high school and college sports Mike has been a long time Parisi and workhorse athlete that's been in the program for almost eight years. Mike's mission is help give back what the workhorse program has given him and lead young athletes to achieve their goals in sports and fitness.
Email: mdube@workhorsesp.com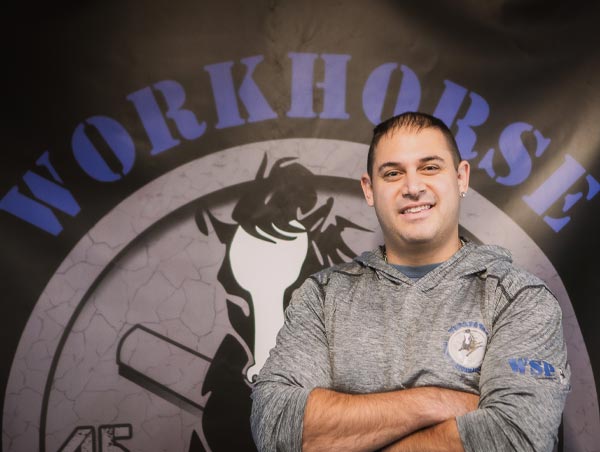 CJ is a 2022 graduate of The University of Florida, where he earned an M.S. in Applied Physiology and Kinesiology with a concentration in Human Performance. He also holds a B.A. in History from William Paterson. He attended Parsippany Hills High School where he played football and baseball. CJ continued playing baseball in the NJ Amateur league for a few years as well. He has over 8 years' experience as a personal trainer, in addition to 5 years of experience working in a Physical therapy setting. Overall CJ has a multifaceted approach to strength and conditioning, as well as speed and agility training.
Email: cwardy@workhorsesp.com
(*) Mark fields are required