High School
Audience: Ages 14+ years
Focus: Signature programming that provides maximum, foundational improvement to support athletic performance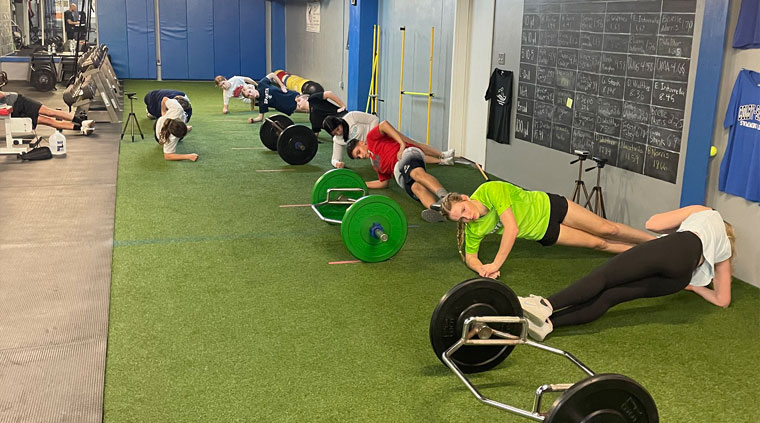 – High School ages 14 and up –
High School ages 14 and up
This program enhances your competitor's overall athleticism. The emphasis of the Elite level is the development of explosive moments in all directions and applications. Additionally, our coaches will motivate athletes to reach their full mental and physical potential, help athletes improve body composition and reduce risk of injury. The Workhorse Sports Performance Elite program is the best method to prepare an athlete for the rigorous demands of our PEAK90 Program.
At this level, programming is broken down into an individual focus per session. These are:
Multi-Directional Speed
Multidirectional speed training applies to all types of athletes. Multidirectional speed classes are high-energy and filled with drills and applications that enhance an athlete's ability to quickly accelerate, decelerate, and change their trajectory in any direction. It is the highest expression in changes of momentum.
Full Body Strength & Power Development
Strength training exercises for muscle development and injury prevention. At this level athletes will utilize compound strength training movements, unilateral movements to enhance balance and stabilization, and loaded dynamic movements to increase rate of force production.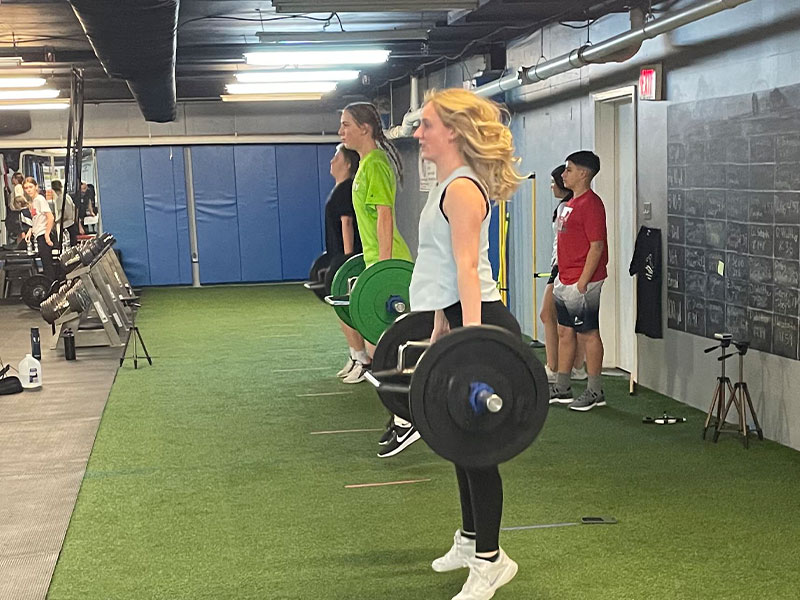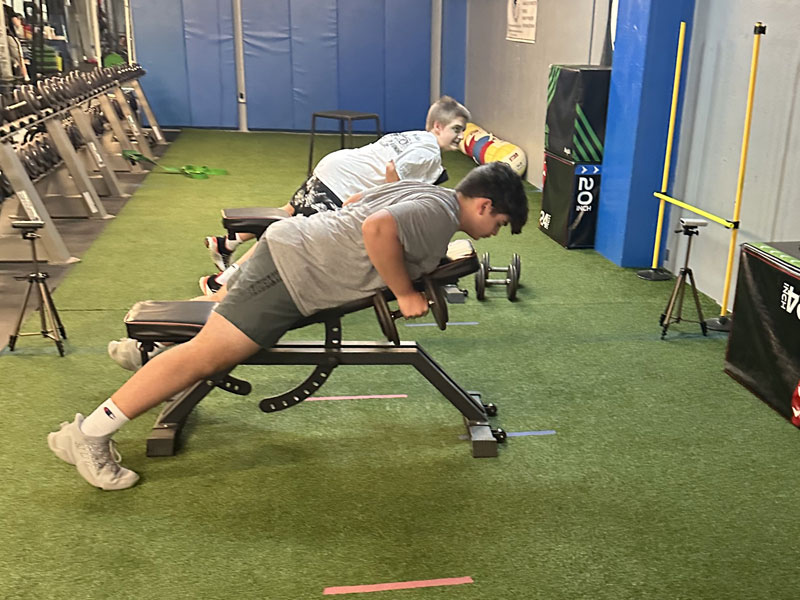 (*) Mark fields are required