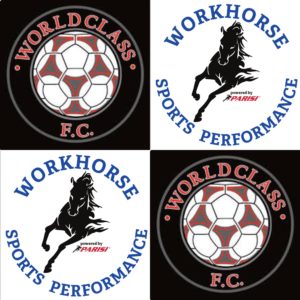 As a premier soccer development academy, World Class started its program in 2009 and now has more than 70 teams operating in multiple locations (New York and New Jersey) with over 1,000 players. WCFC teams participate in the top youth leagues in the United States (ECNL, USSF Development Academy, National Premier League and New York City FC Youth Affiliate Development League).
World Class FC provides professional training and player development to qualified players to assist them in advancing to play at the highest levels of competition. 
Owner Vicky Ziolkowski is excited to add World Class to the Workhorse team.
"World Class Soccer Club is a great club with an outstanding coaching staff. I am looking forward to being able to work with them."
Parents and athletes can learn more about the soccer program by visiting their website here.
World Class athletes will gain access to Workhorse coaches and training programs through the partnership. 
Spring Training Options:
Tuesday nights: 6:00 – 7:00 PM ( 10 – 13 year old)
March 24th & 31st
April 7,14,21, 28
May 5th & 12th
Wednesday nights: 6:00 – 7:00 PM ( 14 and older)
March 25th
April 1, 8, 15, 22, 29
May 6th & 13th